Private sector employment increased by 125,000 jobs from September to October according to the October ADP National Employment Report. Broadly distributed to the public each month, free of charge, the ADP National Employment Report is produced by the ADP Research Institute in collaboration with Moody's Analytics.  The report, which is derived from ADP's actual payroll data, measures the change in total nonfarm private employment each month on a seasonally-adjusted basis.
October 2019

Report Highlights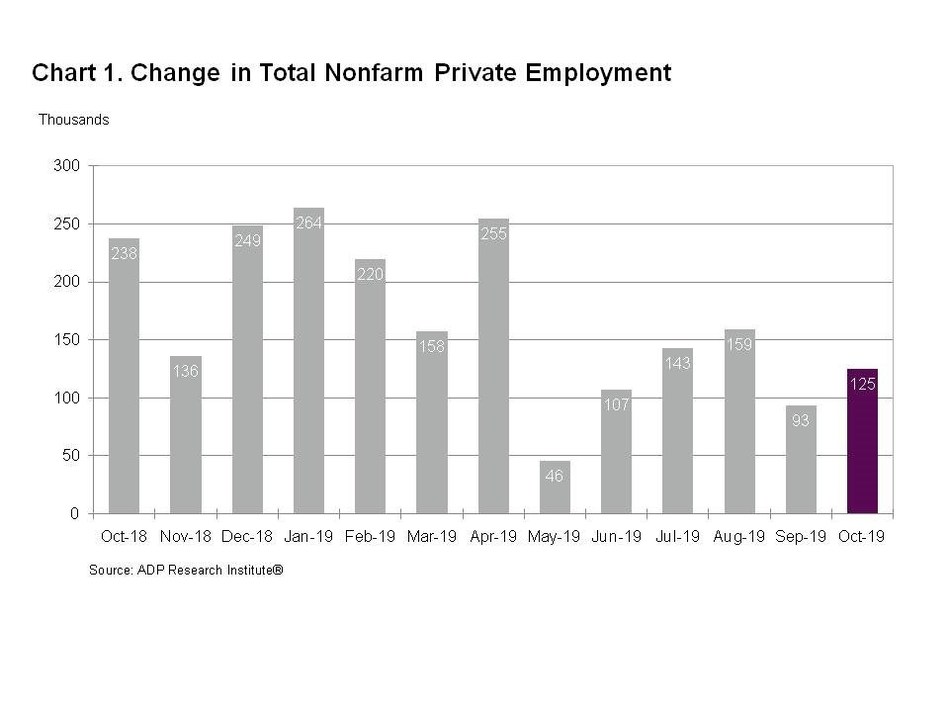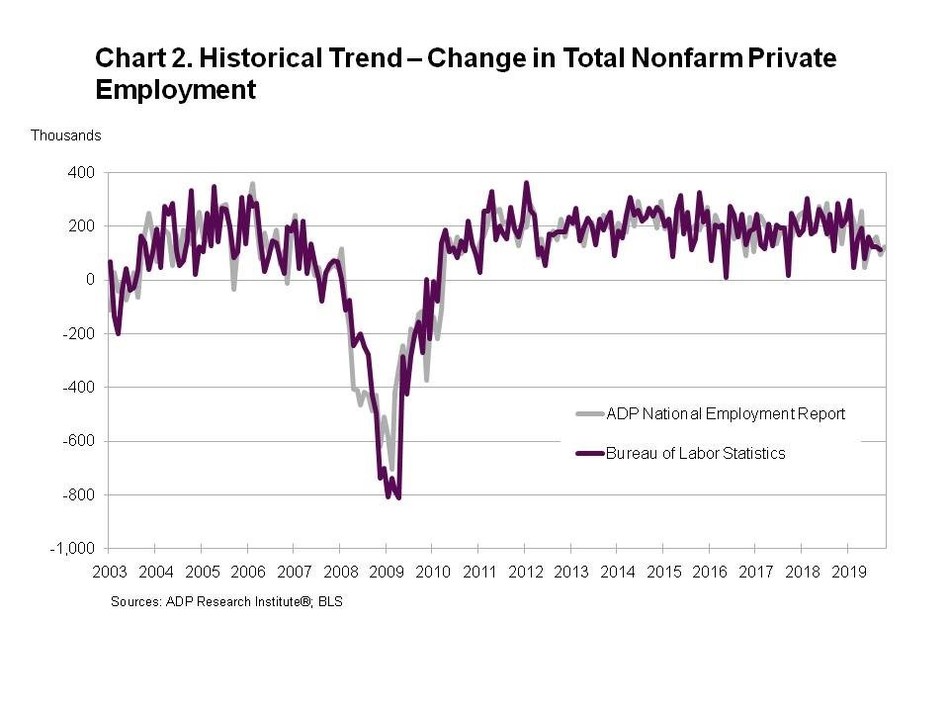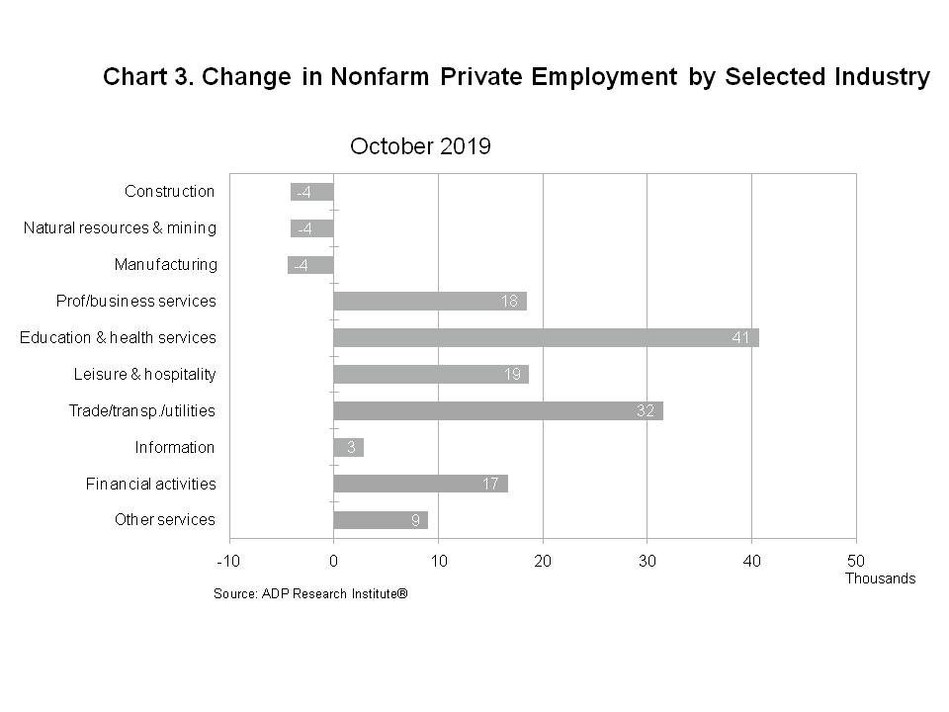 Total US Nonfarm Private Employment: 125,000
By Company Size
– Small businesses:     17,000
1-19 employees     -12,000
20-49 employees     30,000
– Medium businesses:      64,000
50-499 employees     64,000
– Large businesses:     44,000
500-999 employees     10,000
1,000+ employees     33,000
By Sector
– Goods-producing:     -13,000
Natural resources/mining     -4,000
Construction     -4,000
Manufacturing     -4,000
– Service-providing:     138,000
Trade/transportation/utilities     32,000
Information     3,000
Financial activities     17,000
Professional/business services     18,000
   – Professional/technical services     11,000 
   – Management of companies/enterprises     4,000 
   – Administrative/support services     3,000
Education/health services     41,000 
   – Health care/social assistance     35,000 
   – Education     5,000
Leisure/hospitality     19,000
Other services     9,000
* Sum of components may not equal total, due to rounding.
Read More: Refinery Ventures Announces Acquisition of Portfolio Company, ENGAGE Talent
– Franchise Employment**
Franchise jobs     30,100
"While job growth continues to soften, there are certain segments of the labor market that remain strong," said Ahu Yildirmaz, vice president and co-head of the ADP Research Institute. "The goods producing sector showed weakness; however, the healthcare industry and midsized companies had solid gains."
Mark Zandi, chief economist of Moody's Analytics, said, "Job growth has throttled way back over the past year. The job slowdown is most pronounced at manufacturers and small companies. If hiring weakens any further, unemployment will begin to rise."
The matched sample used to develop the ADP National Employment Report was derived from ADP payroll data, which represents 411,000 U.S. clients employing nearly 24 million workers in the US  The September total of jobs added was revised down from 135,000 to 93,000.
Read More: Forrester Continues To Expand Its Learning Platform; Introduces New SiriusDecisions B2B Marketing Certification Program